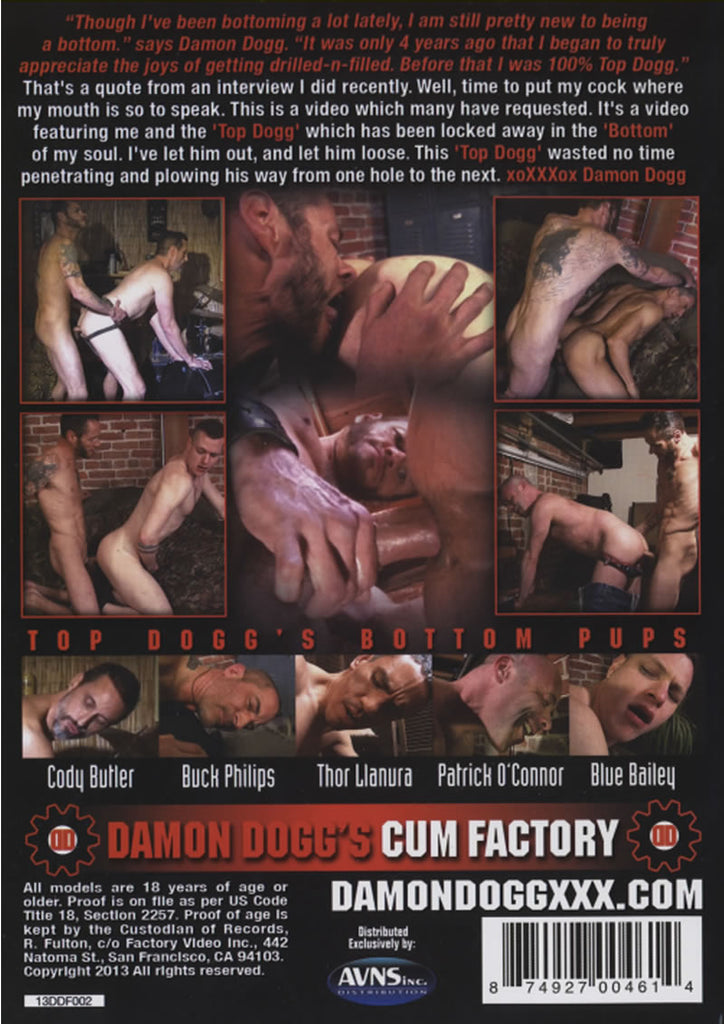 Top Dogg Returns
SKU #:

DGRP052
Product Description:
Though I`ve been bottoming a lot lately, I am still pretty new to being a bottom." say`s Damon Dogg. "It was only four years ago that I began to truly appreciate the joys of getting drilled n filled. Before then I was 100% Top Dogg." That`s a quote from an interview I did recently. Well, time to put my cock where my mouth is so to speak. Many have requested it and Top Dogg Returns features me and the `Top Dogg` which has been locked away in the `Bottom` of my soul. I`ve let him out and let him loose and this `Top Dogg` wasted no time penetrating and plowing his way from one hole to the next.
Blue Bailey , Patrick O`Connor , Thor Llanura , Buck Philips , Cody Butler
Brand New: Disc comes in white sleeve envelope.
---
---
You may also like...
---